From concept to clean-up, you can rely on us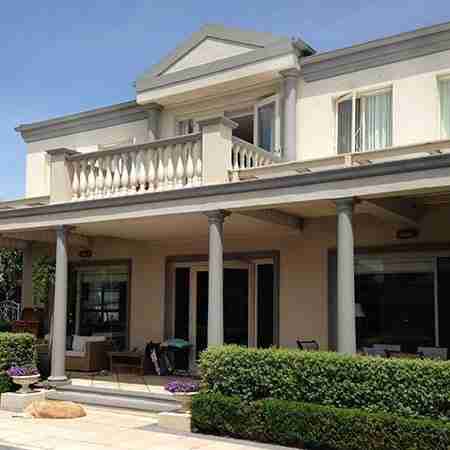 Your Title Goes Here
Your content goes here. Edit or remove this text inline or in the module Content settings. You can also style every aspect of this content in the module Design settings and even apply custom CSS to this text in the module Advanced settings.
Do I need to apply to council to build my project?
In most situations, yes you do.
Every local government has different building restrictions and approval processes. Costs also vary enormously across suburbs and states. Some councils allow more Exempt Developments (for further information, see following question) than others, but essentially unless you are replacing 'like for like' (with no improvements) you are probably obliged to seek council approval for your construction.
In general 'like for like' means that the new construction replicates the existing construction right down to using the same size, colour and type of materials.
However, in bushfire prone areas, replacing a deck with another deck is not considered to be an Exempt Development due to new bushfire requirements. If your existing deck is a timber one, you may be required to use a tiled or fireproof surface.
For reasons like this, your local Outside Concepts franchisee is the best person to speak with—they understand the fine detail of the council requirements in your area.
How does a Local Environment Plan (LEP) affect my building job?
Every local government area in Australia has a different set of development priorities and constraints that are described in the Local Environment Plan (LEP). Essentially the LEP is designed to protect the local environment and regulate development in each area. The LEP is divided into Development Control Plans (DCP). These determine the types of acceptable developments in certain zones within the one Local Government area. For example different construction types can occur in industrial zones as opposed to residential zoned areas.
Your Local Government Area will determine the types of processes or checks that need to be completed. Names of these processes changes from state to state but basically they include the following:
Development Application (DA) is the formal application for the proposed works. Your plan is checked against a master plan to ensure that your project does not impinge upon sewers, water mains and service easements and that it complies with the specific DCP for your suburb.
Complying Development Certificate (CDC) is a fast track approval process and issued once your proposal has been checked and found to meet all the LEP guidelines.
Exempt Developments (ED) is construction which essentially replaces 'like for like'. EDs also must meet the NCC but do not require not formal application for development. Your Outside Concepts franchisee will know whether your project is likely to be a ED or whether you will need to apply for a DA. Another good reason to use the Outdoor Living specialists.
Construction Certificate (CC) is issued at the conclusion of the DA process and spells out the engineering and construction details and is issued to allow construction to commence. It determines the kinds of checks you will need to have done along the way such as checking the depth of the footing holes and so on.
Are you fully licensed and insured?
Yes, absolutely! It's something we take very seriously. Because Outside Concepts is an Australian wide company with branches operating in each state where building licensing laws differ, we hold all the relevant licences for every state we work in.
The Department of Fair Trading in your state is the body who administers and controls building licences. They are also the body who deals with complaints. Information on your state's regulations can be found here.
We trade under the following licences:
VIC: DBL 14390 Brian Rohan
NSW: NSW licence number is 211693C
SA: BLD 217043 Outside Concepts
QLD: BSA 1156440 Outside Concepts
TAS: CC5225 X
ACT: 2013586
We also carry $20,000,000.00 in public liability insurance which gives you absolute peace of mind.
Do you manage the whole project?
Project management is one of our strengths—we manage every aspect of the design and build of what we quote you for. Additional project management can include the co-ordination of other trades under the terms of our license, so ask your local branch owner about specialised project management if you require this service. We are not licensed to manage any electrical work in any state.
If you are on a tight budget and your project requires a range of trades such as concretors, landscapers, painters, it is often more economical for you to coordinate these yourself.
Do you supply carport kits?
No. However, some franchisees will supply 'materials only' for a job. Bear in mind that supplying materials does not mean it is a pre-fab 'kit'. Timbers and roof sheets will not be cut to length and approval to build as an 'owner builder' must be given by your local council.
We do not offer our 10 year guarantee on anything we don't build ourselves.
All Outside Concepts carports, pergolas, patios and verandahs are custom designed for your site and budget and to match existing structures. That's one of the benefits of working with us—we work with you to design and build a quality outdoor living solution.
How do I compare quotes between companies?
We realise that it can be difficult, especially when each subsequent builder provides a different solution to your design requirements. So we have produced a check-list. Download it and use it to tally up what each builder offers as part of their quote.
The other thing you can do is to read some of the articles on our blog. There's lots of ideas about what's possible, about the best use for various materials as well as tips on how to maintain your Outside Concepts patio, pergola or carport.
"We have been very impressed with the quality and service and have gladly recommended you to several of our friends."
National Support Office Stirling, South Australia